It's not uncommon for many of us to struggle with finding quick, healthy, and palatable breakfast items for our picky kids. Well, fear no more. These kid-friendly waffles are easy to prepare and simply delicious! All you need to do is decrease the amount of waffle batter you typically use and add a scoop of healthy protein powder and some fruit. Prepare the mixture as you normally would in your waffle-iron. Now you have a tasty, protein-packed breakfast that is nutritious and kid-approved!
Teach kids about food with wall toys at SensoryEdge
You've never tried waffles like this before! Whole-food, high-protein eggs cook right on top of waffle batter to make a kid-friendly, all-in-one breakfast.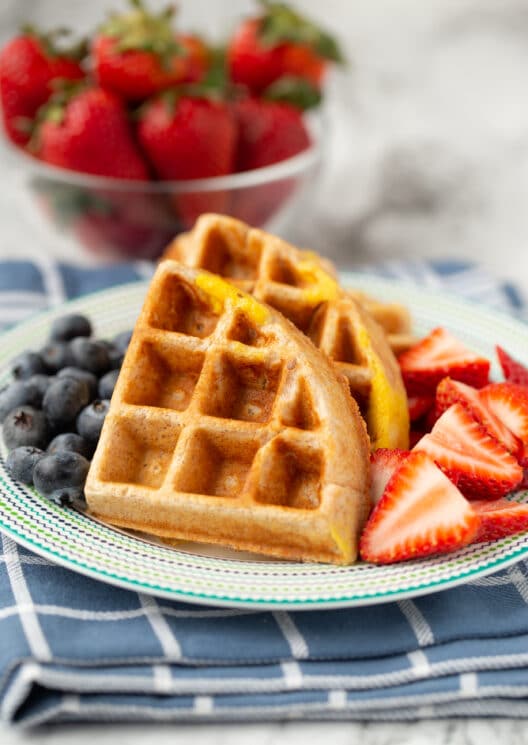 Key Takeaways:
Adding eggs to this waffle recipe adds an optimal 6-7 extra grams of protein to the dish.
Another option is to add a scoop of protein powder to the waffle batter.
These waffles will step in nicely in those days that your kids are done with eggs and cereal.
"In these easy, fun-to-make waffles, a whole egg is cracked on top of the batter you add to the waffle iron, creating a crazy-creative hybrid of waffles and eggs that comes out with the familiar waffle-iron shape."
Read more: https://www.superhealthykids.com/recipes/egg-waffle/