You can turn any day care environment into a wonderful play land that makes children feel welcome, and keeps them occupied all day long with the wonderful assortment of toys and day care furniture.
What could be more fun than a giant caterpillar? Add a Climb-n-Crawl Caterpillar to your day care environment and watch the children flock to it. This colorful, flexible design can be expanded with additional sections. The overall construction is made of heavy duty plastic, suitable for indoor and outdoor use. Children love crawling through the tubes, and this toy enriches any day care environment.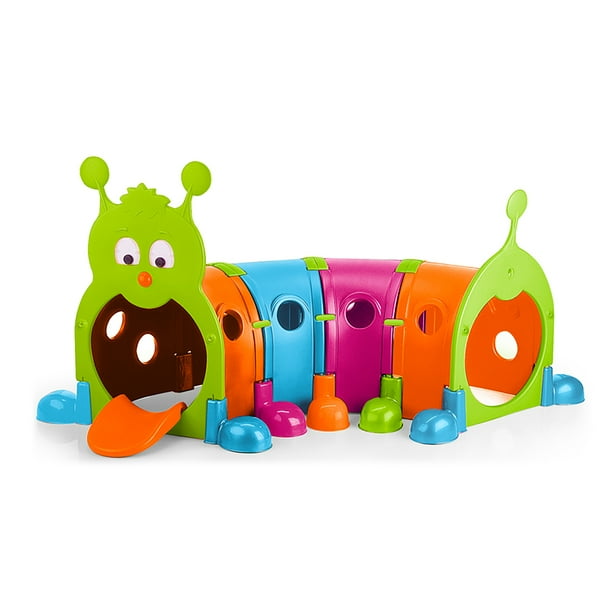 Ball Pits
What child doesn't love to throw themselves into a pit of balls at local children's entertainment centers? The Sail Around Ball Reservoir will make your child feel like their day care environment is better than Chucky Cheese's. With all the activity going on in your day care environment, you'll need to provide some protective padding on the floor.
Patchwork Mats provide a colorful cushion of thick foam with vinyl covers for easy cleaning and disinfecting. Place these mats all around your day care environment, especially under climbing toys.
After all that play time, the little one are going to need a rest. Make napping as comfortable as possible with Naptime Cots. These conveniently stacking cots keep children off cool floors and make your day care environment more conducive to relaxing. Even the most restless children will find it possible to drift off for a while with these comfy cots.